When fans of different sports talk about the luxury of their sport and how one player is richer than the other, table tennis fans aren't expected to add to that discussion. Table Tennis players are well compensated for their skill, no doubt , but not as much as the other popular sports mentioned in the same breath.
The first go-to thought is that as an individual sports player, your fan base can't compare to fans of team sports. However, given that lawn tennis players are well ranked on the list of top 20 famous sportsmen , that's hardly the case.
The deal with this is probably because even though table tennis is considered one of the most widely adopted sports, second only to Soccer, the game looks monopolized to one race, or group of people – the Chinese.
When compared to basketball, boxing or even football, these sports have famous leagues all over the world with fan base crossing over from the north to the south pole. Table tennis is simply what it is.
So , how do professional table tennis players make money?
Professional players who are not at the top may not make as much money as their experienced counterparts.
Also, if you know any rich table tennis player , their money most likely didn't come from tournament winnings alone. In most cases, they make money from sponsors, earnings from their clubs, their sport's governing bodies or maybe even from the government after a cup tournament, but almost never as the major earning from the tournament itself.
Take this years' Hungarian Open (2018) for example. The cost for participation includes a 150-euro charge for accreditation fees, and 145-euro charge for accommodation per night, for at least six nights. Let's leave out the accommodation fees and imagine the player walked from his house into the venue. That is a total of 1,020-euros.
For the R16 singles, the price money to break even is 1100-euros, which means that if the player wins, he/she makes just 80-euros from the tournament. Don't forget the 20% tax deduction.
We still haven't considered the coach expenses which also include accreditation, accommodation and definitely transport, except the coach is a family relative who also lives nearby, which is very unlikely for most of the players. You literally have to win the tournament to break even or win some money. That's hardly enough compensation for a sport that is ranked second in world participation.
What is the Average Salary of A Professional Table Tennis Player?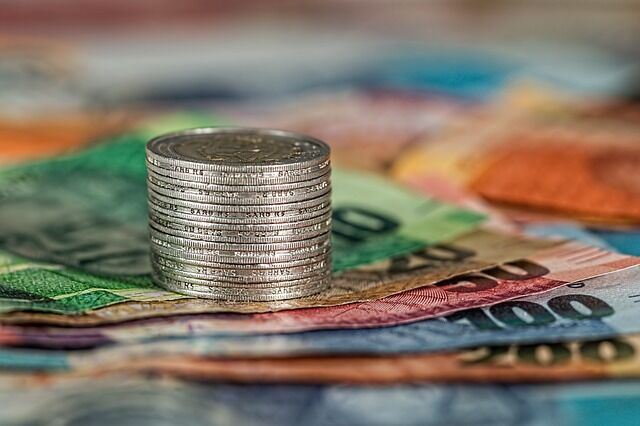 Now that we have established that the money doesn't come from the tournament itself, how do players make their money, and how much do they make monthly on an average?
Because of how discouraging their earnings are, most tennis players have been found to engage in at least five competitions per season just to make enough money and also for the trophies. With this level of participation, the Bureau of Labor Statistics has placed their earnings per season at a range of $3,000 to $35,000.
The $3000 earning could either be from playing only one tournament and winning, or playing all and winning some, while the $35,000 possibility comes from winning most of the tournaments participated in which is difficult , even for experienced players.
However, veterans like Ma Long could get close to earning as much as $40,000 or even more as an individual player with the endorsements and deals from sponsors alone.
The statistics in the previous paragraph accounts for the basic purse money of average tennis players in average tournaments. However, when you consider other major tournaments like the New York city open for example which basically attracts most of the world's greatest players, their offer is at least $4.000.
In 2017, there were twelve high quality events in the ITTF World Tour with six regular events and six platinum events. For the regular events, the minimum offer was $70,000, while that of the platinum event was at least $120,000.
This price has improved since 2011 when the total prize money for winning an European premier tournament was $114,400 while for winning the counter-strike prize pot, you got a total of $77,000. Last year's ITTF tournaments included $200 per match for each player and a $750 bonus for attending the finals.
Now to be clear, players do earn salaries apart from their earnings from tournaments, but it varies with the player's status in the table tennis community, and also the club team that he/she plays for. On the other hand, for solo acts, i.e. players with personal coaches and no commitments to any clubs, there is no such thing. Chinese players are customarily salary earners and since they are dominant in the sport, they earn a lot.
In June 2011, Ma Lin ranked fourth in the worlds' list of salary earners with a whooping $645,000 (5 million yuan) from his club, Shaanxi Yinhe team. Although, he later transferred to the Ningbo Haitian league for a $168,000 (1.28 million yuan) salary.

Hey! , I am Roland Campbell , a recreational table tennis player for over 5 years and counting. I do a lot of research on table tennis (Ping Pong) and publish my findings here at Pingthatpong.